WARP News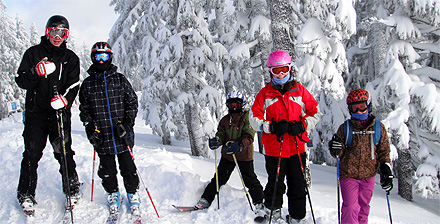 WARP Information/Registration Night
12/5 | 6-8 pm @ Market of Choice on 29th and Willamette (upstairs)
This year's event will be Wednesday, December 5th from 6-8 pm. Our primary goal for the night is to collect the necessary registration materials to keep us organized and in good graces with the ski resorts/insurance companies/etc., but we will also be there to answer questions if families are still undecided about joining us.
We will be collecting 3 items the night of registration (see below for links to a copy of the forms):
WARP's registration form
Willamette Pass Release
Payment ($100 for winter camp, $200 for the Jan/Feb winter season, $300 to participate in both)
It is NOT necessary for your child to join US Ski and Snowboard to participate in WARP and I would recommend against doing so at this point. If racers elect to participate in sanctioned races later in the season they can always join then.
- WARP