Coaches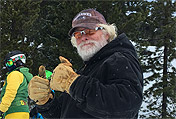 Jacques de st phalle has been involved with WARP since the 90s and also coaches for South Eugene High School.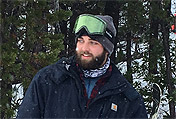 Dillon grew up racing in the Pacific Northwest, starting his career at the small hometown hill of 49 Degrees North just outside of Spokane, Washington. Finding he had a talent for ski racing, he advanced to training with the Spokane Ski Racing Association at Mt. Spokane. He raced competitively for 13 years and qualified for the U.S. Nationals in Sugarloaf, Maine. He continued to ski in college for the Montana State University Intramural Ski Team while enjoying the cold-smoke powder of the Northern Rockies. All about adventure, he loves exploring new lines on the mountain and sending it down off-piste slopes and backcountry steeps. Dillon is excited to pass on his experience and energy on the slopes to a new generation of ski racers.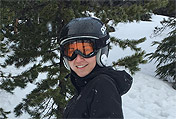 Riley Johnson brings a wealth of experience in the local ski racing community to the racers of WARP. Riley grew up as a WARP racer. By high school she was dividing her racing between WARP and Churchill High School. After graduation she returned to her high school program as a coach. In addition to her work with WARP Riley is a student at UO.